Degree
B.S.E., Oceanographic Engineering
---
Description
The Oceanographic Engineering Program of the Escuela Politécnica del Litoral (ESPOL) forms professionals trained in engineering and science, for the study and design of solutions to problems inherent to oceanic and marine-coastal zones of the country. The field of the activity of the program is framed within the objectives of creation of the ESPOL that is "the superior teaching in sciences and the investigation of phenomena and natural resources of the littoral region, including the territorial sea".
---
Vision
Be a leader and referent of Higher Education and the sustainable development of marine-coastal resources in Latin America. Obtain international accreditation by ensuring quality and permanent innovation in the training of oceanographic engineers.
---
Mission
Train professionals of excellence, leaders, entrepreneurs, with solid moral and ethical values that contribute to the development of the country, to improve it socially, economically and environmentally. Do research, technology transfer and links with society, especially with regional governments, local and coastal communities. To contribute to the sustainable development of the marine-coastal zone with highly trained professionals with a new vision of the planning and development of Ecuador.
---
Program Educational Objectives
After 5 years of graduation, Oceanographic Engineers from ESPOL will have:
Led multidisciplinary teams, solving oceanographic engineering problems.
Solved complex problems that require an understanding of oceanic and marine-coastal processes, and their social, ethical, and environmental implications.
Innovated in the oceanographic engineering area, developing new techniques and technologies that demand permanent professional improvement.
Contributed to the development of ocean sciences through the continuous study and research of its processes.
---
Student Outcomes
1. An ability to identify, formulate, and solve complex oceanographic engineering problems by applying principles of engineering, science, and mathematics.
2. An ability to apply oceanographic engineering design to produce solutions that meet specified needs with consideration of public health, safety, and welfare, as well as global, cultural, social, environmental, and economic factors.
3.a. An ability to communicate effectively with a range of audiences in Spanish.
3.b. An ability to communicate effectively with a range of audiences in English.
4. An ability to recognize ethical and professional responsibilities in engineering situations and make informed judgments, which must consider the impact of engineering solutions in global, economic, environmental, and societal contexts.
5. An ability to function effectively on a team whose members together provide leadership, create a collaborative and inclusive environment, establish goals, plan tasks, and meet objectives.
6. An ability to develop and conduct appropriate experimentation, analyze and interpret data, and use engineering judgment to draw conclusions.
7. An ability to acquire and apply new knowledge as needed, using appropriate learning strategies.
8. An ability to recognize the need to undertake, and the skills to become an entrepreneur.
9. An ability to apply the scientific method to oceanic and marine-coastal processes research.
---
International accreditation
Accredited by the Engineering Accreditation Commission of ABET.
https://amspub.abet.org/aps/category-search?disciplines=57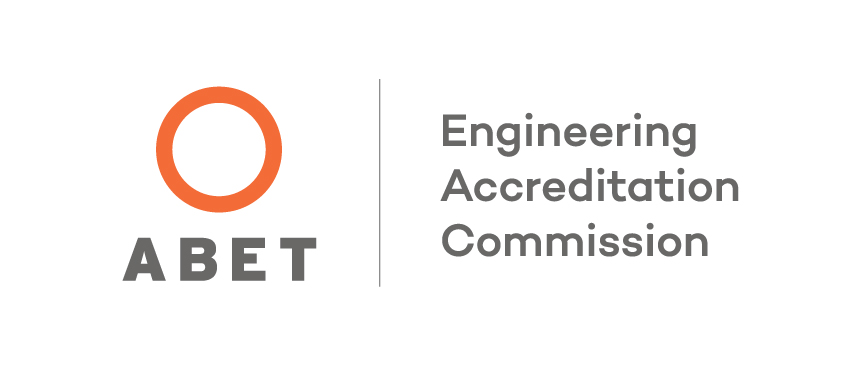 ---
Courses Flowchart