Edgar Eduardo Cervantes Bernabé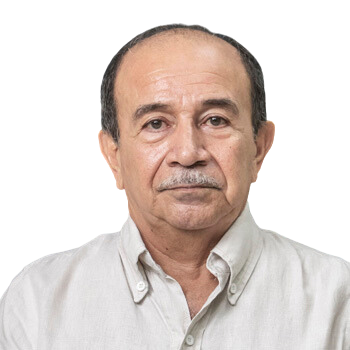 Información de Hoja de Vida
Estudios realizados:
Master in Coastal Resource Management, Escuela Superior Politécnica del Litoral (Ecuador), 2016
Master of Science, The University Of Florida (EE.UU), 1987
Coastal and Port Works Engineer, Escuela Superior Politécnica del Litoral (Ecuador). 1982
Experiencia Académica:
Escuela Superior Politecnica del Litoral Ecuador, Professor of Oceanography and Aquaculture careers at FIMCM. 2013 - present
Premios:
High Qualification in his Teaching Work, Faculty of Maritime Engineering and Marine Sciences, 2000
Actividades Profesionales, Últimos 5 años:
2012, Interpretation and Analysis of the Social Responsibility Guide - Iso 26000, Ecuador
Publicaciones:
Cervantes E. (2018). Recreational Use Of Sandy Beaches In The Context Of Physical And Socioeconomic Conditions: The Case Of Four Beaches On The Ecuadorian Coast, Tourism In Marine Environments, 1544273x
Conference papers:
Cervantes E. (2017).  "Social Use Of Beaches In Ecuador: An Assessment For Classification And Management Purposes", , International Congress On Coastal And Marine Tourism 2017 - Gothenburg, Sweden
Cervantes E. (2015).  Creation Of Guidelines For Sustainable Tourism Uses Based On The Biotic, Physical And Socio-Economic Analysis Of Beach Areas, , Ecotourism And Sustainable Tourism International Conference – Quito
Tesis:
Incluir tesis de MSC Ingeniería de Costas.
Cervantes E. (1982). Diseño Preliminar de un Puerto Pesquero Artesanal en Puerto López.  Tesis de Ingeniero de Costas y Obras Portuarias. ESPOL, Guayaquil.