Gladys Rincón Polo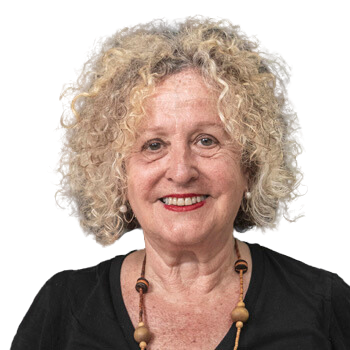 Otros Cargos:
CLIMATE CHANGE MASTER COORDINATOR
Información de Hoja de Vida
Estudios realizados:
Ph. D.in Project Engineering: Environment (Universidad Politécnica de Cataluña - 2010)
M. Sc.in Operations Research (Universidad Central de Venezuela -1986)
Chemical engineering (Universidad Central de Venezuela - 1983)
Experiencia Académica:
Occasional Professor of the Maritime Engineering School - FIMCBOR (2015-present)
Climate Change Master Coordinator (May 2017-present)
Experiencia Profesional:
Proffesor, ESPOL 2015-present
Director of 7 projects of Master's Degree in Climate Change and evaluator of 2.
Senesyct Ateneo Scholar (University of Guayaquil 2015-2016)
Head of the Chemical Processes Section Laboratory (Simón Bolívar University 2012-2015)
Professor of Project Evaluation (Central University of Venezuela 1999-2001)
Professor of Linear Programming (Metropolitan University Faculty of Eng. Venezuela 1988-1990)
Publicaciones:
Effect of the Distribution of Hydrocarbons SARA Over the Properties of Vacuum Residual
Efecto del Tipo de Alimentación sobre el Rendimiento y Calidad de Coquización Retardada
Meza Alejandra, Ruiz Ernesto, Pérez Narciso, Rincón-­Polo Gladys (2016).
A review of the regulatory instruments for air quality and atmospheric monitoring systems: Latin America and the Caribbean.
Revisión de Instrumento Normativo de la Calidad del Aire y Sistemas de Monitoreo
Atmosférico: América Latina y el Caribe.
Giobertti Morantes, Narciso Pérez, Rafael Santana, Gladys Rincón (2016).
Assessment of Responsibility for Pollution from PM10 and Sulfur Dioxide and Application to an Industrial Area on the Northeastern Coast of Venezuela. Gladys Rincón, Lázaro V. Cremades (2012).