Indira Yadira Nolivos Alvarez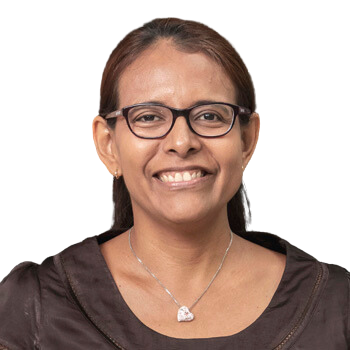 Información de Hoja de Vida
Estudios realizados:
Ph.D. in Engineering at the Faculty of Applied Sciences of the Vrije Universiteit Brussel. 2010
Master in Water Resources Engineering - Interuniversity program between the Catholic University of Leuven and the Vrije Universiteit Brussel, Belgium. 2004
Degree in oceanography and environmental sciences at ESPOL
Experiencia Académica:
Professor at the undergraduate and graduate levels -Engineering in Computational Sciences, Oceanic Engineering and Environmental Sciences, Master in Computer Science, 2011
Actividades Profesionales, Últimos 5 años:
She currently coordinates the national research network on integrated water resources management (IWRM)
Participates as an associate researcher in the projects: Ecuador VLIRNetwork, funded by VLIR, Belgium.
Participates as an associate researcher in the projects: • Modeling of the intensity of rain using a radio system in the unlicensed band U-NII: a pilot experiment in Guayaquil ", funded by ESPOL.
Publicaciones:
Ramos, B., D'Amico, M., Santos, J., Nolivos, I., Manzoni, A., Ponguillo, R., ... & Chávez, T. (2015, September). Measuring rain with microwave links: A pilot experiment in Ecuador. In Antennas and Propagation in Wireless Communications (APWC), 2015 IEEE-APS Topical Conference on (pp. 171-174). IEEE.
Nolivos, I., Villacís, M., Vázquez, R. F., Mora, D. E., Domínguez-Granda, L., Hampel, H., & Velarde, E. (2015). Challenges for a sustainable management of Ecuadorian water resources. Sustainability of Water Quality and Ecology, 6, 101-106.
Nolivos, I., Van Biesen, L., & Swennen, R. L. (2010, August). Modelling an intensive banana cropping system in Ecuador using a Bayesian Network. In XXVIII International Horticultural Congress on Science and Horticulture for People (IHC2010): International Symposium on 919 (pp. 89-98).